Daffodil Centre
Daffodil Centre  
Contact Us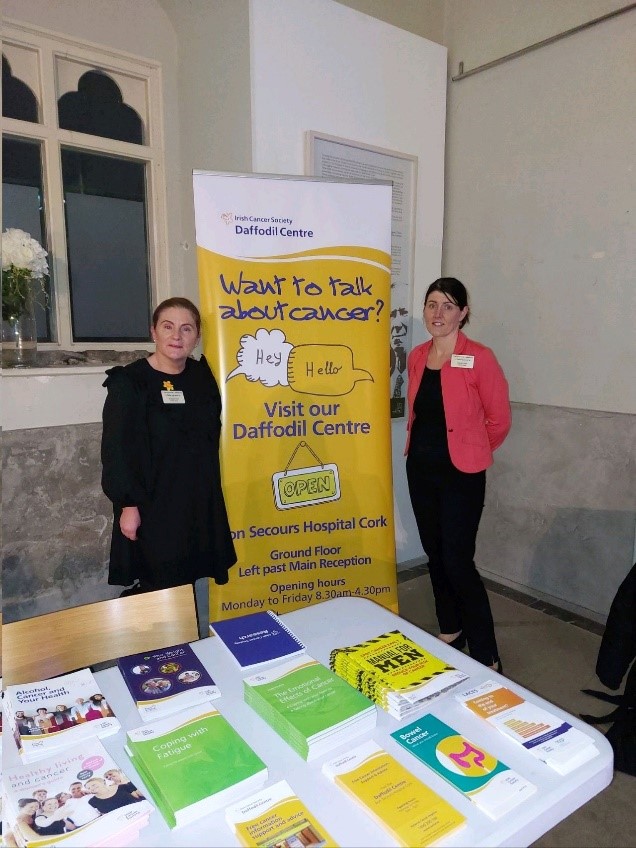 Colette Grant & Sinead Power (Cancer Nurses)
   Opening hours: Monday - Friday 9am-5pm.
   Visit Us: Daffodil Centre, Cork University Hospital, Wilton, Cork
   Phone: 087 6217587 / 021 4234536
   Email: daffodilcentrecuh@irishcancer.ie
Our Location
The Daffodil Centre at CUH is located near main reception (opposite the shop). It is a free service, and no appointment or referral is required
We provide a wide range of, support, advice and information to anyone affected by or concerned about cancer.
We also welcome those who have worries about possible cancer symptoms or who want to learn more about reducing the risks of developing cancer. Healthcare professionals also use our service to avail of the information and support available for themselves and for their patients or clients.
Talk to a Cancer Information Service Nurse or Specially Trained Volunteer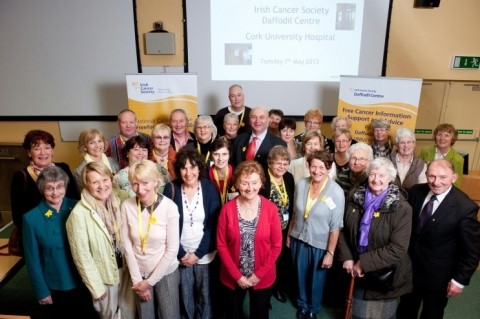 Pictured are our CUH Daffodil Centre Trained Volunteers
Services Provided
In the CUH Daffodil Centre, the Irish Cancer Society's local cancer information and support centre, you will find cancer nurses and trained volunteers on hand to answer your questions. Here you can find a confidential listening ear and information on everything from local support groups to advice on transport options/ financial concerns.  We understand that the information and support needs of those affected by cancer will vary from person to person, so we work with each person, based on their particular needs. The Cancer Nurses provide free and easy to understand information on
Cancer types.
Tests and investigations used to diagnose cancer.
Cancer prevention and early detection.
Screening and early detection of cancer.
Cancer treatments and side effects. 
Local cancer support services. 
End of life services. 
Life after cancer treatment.
Financial and practical supports. 
Together we take the time to listen and provide information, advice and support tailored to your needs in confidence. Enquirers are welcome to browse the many booklets and leaflets we stock or use our internet access point to search through cancer related websites. A nurse or volunteer will be on hand to help you find what you are looking for. 
What other services do Daffodil Centres provide?
In addition to providing free practical information and support. The Daffodil Centre offers patient education programmes for those starting cancer treatments, for example click here to find out about the chemotherapy programme. The LACES programme is available to those who have completed their treatment. Click here for more information on the LACES programme.